You could also call this post "Consumer Report" or "R. Hall's Gift Guide," because I've consumed all these things and find them all promising as gift ideas. They don't all have to do with music, but let's start there. 
Music 
You're not going to hear me say, "Buy CDs to support your favorite artists." Buy CDs if they can add value to your or your friend's life. 
And can they? I think so. 
If you just say, "Check out so-and-so band," your friend might forget. If you give him a CD with liner notes and artwork, he can probably play it in the car on his way home — and enjoy it more because of the relatively focused listening environment. Even if he never opens it, chances are better that he'll remember to listen online. At the very least, a physical CD can replace a really nice card. 
Some recommendations: 
For the lover of singer-songwriter music, sweater weather, and all things Narnia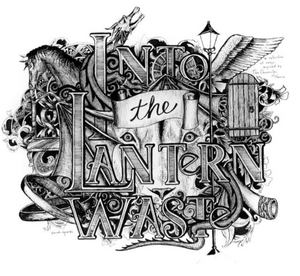 Into the Lantern Waste by Sarah Sparks is inspired by themes in the Chronicles of Narnia. The modal melodies fit the Isles while the thoughtful guitar and folk accents make it fine music for background or active listening. I didn't love it at first, but after playing it for my daughter a bit, it grew on me nicely. 
For the lover of singer-songwriter music, sweater weather, and deep British voices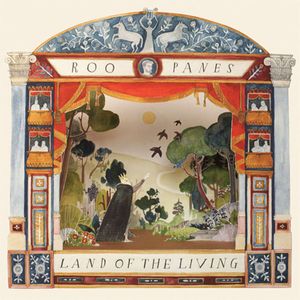 Roo Panes is a mainstream independent artist from England. Though his faith affiliation is not clear to me, his Land of the Living EP is cloaked in biblical allusions that, joined with inviting melodies, summon the imagination in the right direction. 
For those who like to praise, dance, and hear hopeful music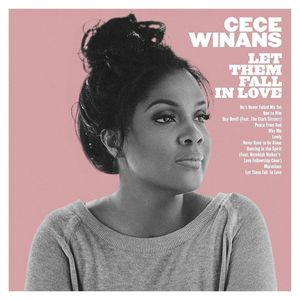 Cece Winans's Let Them Fall in Love is far different from her other releases. Robust, diverse, and declarative, the album induced grateful tears from me for at least five listens. (See post Let Them Fall in Love by Cece Winans.) 
For the kids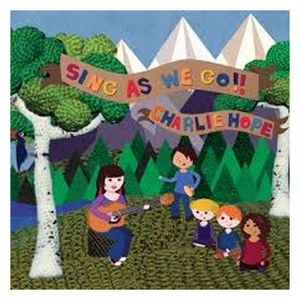 Charlie Hope has produced the only "children's music" that the man of the place has voluntarily played. Our favorite albums are Sing as We Go and Songs, Stores, and Friends 2: Where the Path Will Wind. 
For those who like history and instrumental background music 
You've heard of Battlescapes by Vandalia River, a collection of solo piano music with folklike melodies and subtle drama.
Buy the CD here. (Locals can arrange local pick-up to save on shipping.)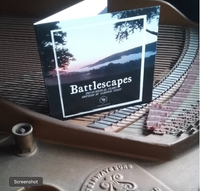 Books
For lovers of history, fine arts, and David McCullough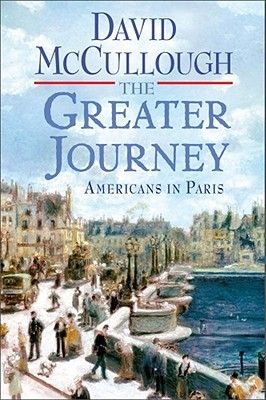 I only just caught up to David McCullough's 2011 The Greater Journey: Americans in Paris. McCullough uses the lens of Paris to profile numerous Americans and the history of Paris from about 1830-1900. The exploration of painting, sculpture, medicine, technology, politics, and personalities make it a terrific read. I might have my daughter listen to sections to expand on some chapters she's read in Story of the World. (Although McCullough does not push your nose into the nasty facts of history, neither does he ignore them, so there are parts of the book I wouldn't want my eleven-year-old to hear yet.) 
View buying options at Goodreads.
For American parents of school-aged children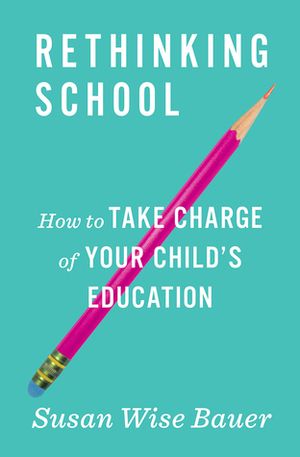 American parents should at least skim Susan Wise Bauer's Rethinking School. Bauer is best known as co-author of The Well-Trained Mind and developer of homeschool curriculum. Unlike The Well-Trained Mind, Rethinking School is written foremost for those navigating the traditional school system. Bauer draws on research, experience, and observations gleaned from unique access to a broad community of parents to help families find better solutions for their kids' education, whether or not they remain in a traditional school. It may not be life-changing, but it might be liberating. 
View buying options at Goodreads. 
For those who like The Sound of Music or a good read aloud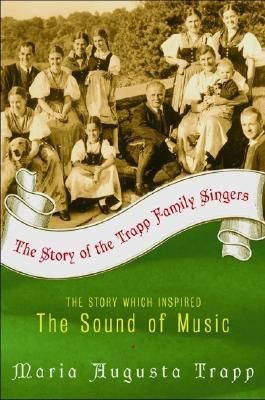 The real Maria von Trapp had more plunk and spunk than the Julie Andrews version, and the Story of the Trapp Family Singers more twists and turns than Hollywood could film. (See post That time a family started singing for fun.) 
View buying options at Goodreads.
For the band nerd in your life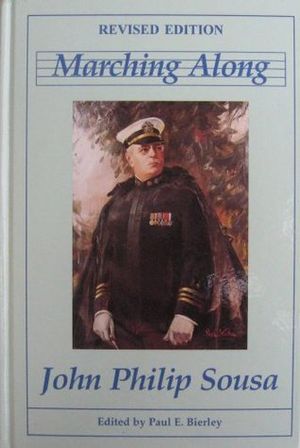 John Philip Sousa's Marching Along is a witty and well written memoir. His proximity to the White House and worldwide success gave him some entertaining anecdotes. (See this post and this post on Sousa.) 
View buying options at Goodreads.  
For the kids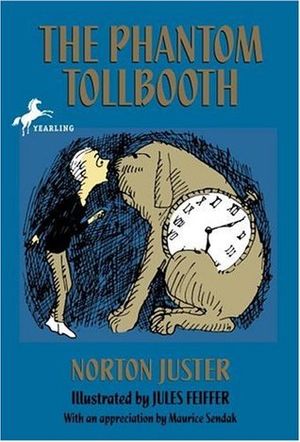 We listened to the Phantom Tollbooth by Norton Juster between Christmas and New Year's last year. My daughter rated it 11 out of 10 stars. The anniversary hardcover edition has several tributes worth reading. But I am glad we first heard it via audiobook; Juster's puns came off quite successfully that way. (Also see Juster's The Dot & The Line: A Romance in Lower Mathematics.) 
And, finally, something to help you with all those books
In days of yore notebooks called commonplace books were used to keep track of quotations and thoughts. Serious notetakers today have reason to use apps, of course, but still, when I'm painting beadboard in the dining room, listening to David McCullough, and constantly saving the phone from falling into the paint can, I don't want to open OneNote to take down something I heard. I want to reach for my Waverley Genuine Tartan Cloth Commonplace Notebook.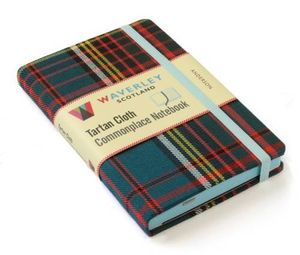 Any notebook could become a commonplace book, but the Waverley product is compact and comes with a special note on commonplacing as well as a back pocket. And above all, they are bound in genuine tartan cloth provided by kiltmakers. Cool. 
Buy your favorite clan here. Several patterns available.