Anyone who comes to Harpers Ferry enters another story. That's the point of a historical park. The landscape is kept in tact with signs and monuments as witnesses to something too important to forget. 
Seven years ago this week, we entered that story when we moved to Harpers Ferry. We didn't move here because of a grand plan; in fact, we knew hardly anything about the neighborhood. We only moved here because we needed an affordable single-level home for our son's wheelchair. We were too consumed with his health and our own feelings to pay much attention to anything else. As we settled in, however, I kept noticing runners at the top of a big, boring hill not far from the house. 
That hill was Bolivar Heights. Tourists who go to Harpers Ferry see the old town and know about the dazzling view from Maryland Heights, but they often don't know about Bolivar Heights. I certainly didn't until curiosity led the kids and me up that hill one November day in 2013. It was the first of countless visits to what would become my favorite part of the area. 
The view is breathtaking. You can see all the ridges that encircle Harpers Ferry and the confluence of the Shenandoah and Potomac Rivers. One long ridge terminates in Loudoun Heights, then there's the river gap, then there's Maryland Heights. Though you can't see the body of the Shenandoah River, it runs parallel between Bolivar Heights and a far ridge. You can tell just where it is on some mornings when a channel of fog clings to the water. In the fall, the hills are a gradient of autumn color. In the winter, a snowfall or ice storm transform them into a fairy world.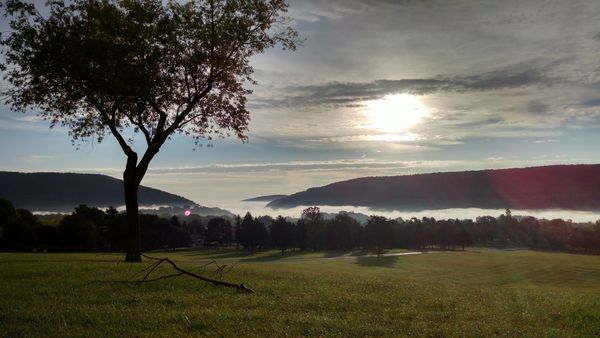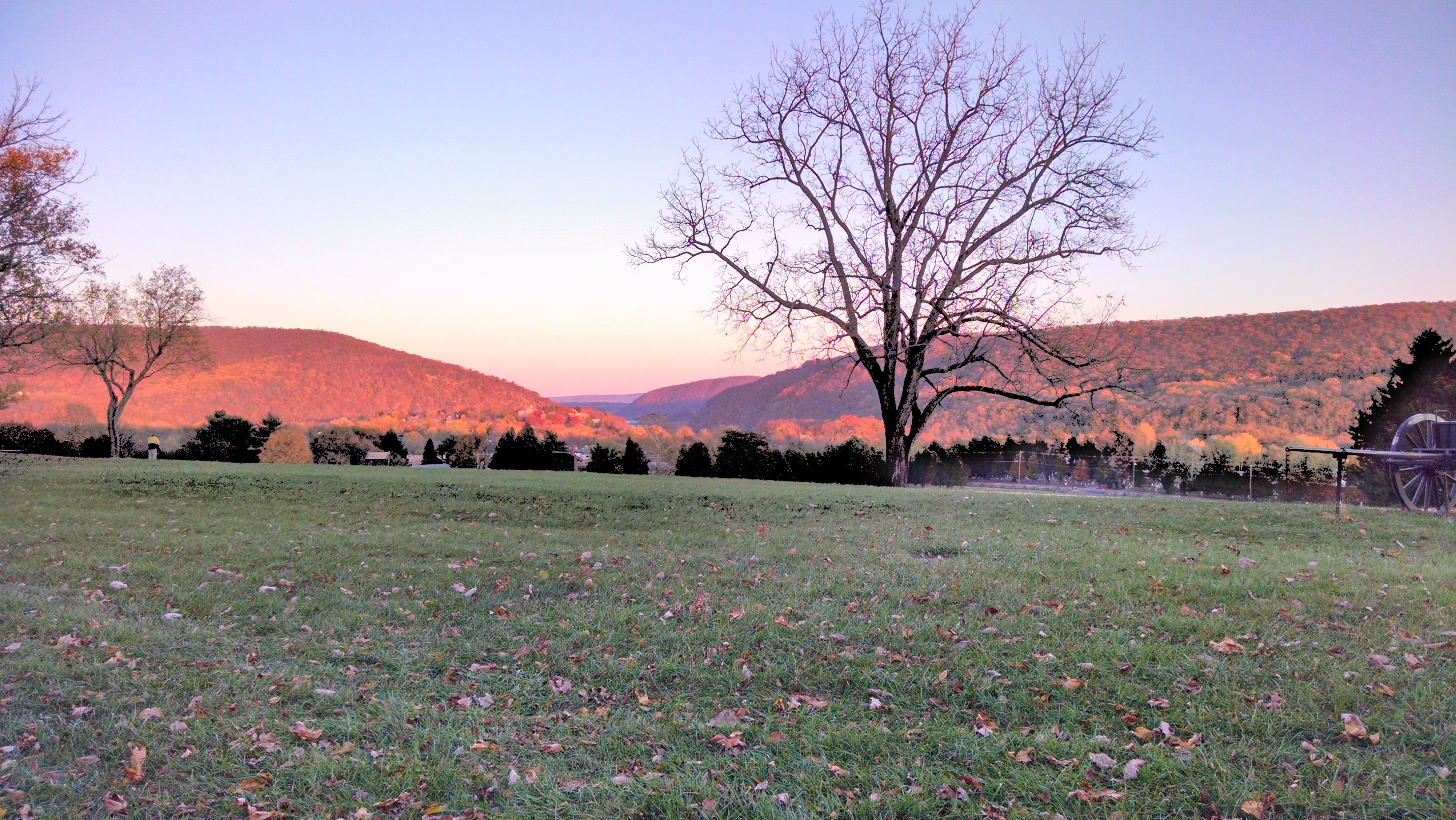 But close at hand on Bolivar Heights are the signs, the signs that tell you about an old story — a sad story, a war story, a story that brought multiple battles to Bolivar Heights and Harpers Ferry, a story that disrupted the lives of many local households just trying to raise a family and turn a profit. 
One day, a few years later, my husband Jake took our daughter to see a new coffee shop in town. The owner, Chris, turned out to be an Air Force veteran with a vision to use outdoor activities to help other veterans manage disabilities. He also had a nephew in a wheelchair, and he said he wanted to push him in a marathon. 
"I want to push my son in a marathon!" said Jake. 
Before I knew it, Chris and Jake were making it happen. I still remember that Saturday morning when my husband and son strolled toward me wearing medals from their first Harpers Ferry Half Marathon. A whole new world opened up for them. Running was one of the very few things they could do together. They've now finished four marathons and six half-marathons, and more importantly, they can hit the road on any nice day and get quality time outside. 
Through training, Jake has gotten to know a vibrant local running community. He even bought the H.U.R.T. shirt. 
H.U.R.T. is the Harpers Ferry Ultra Running Team. Clever, right? Thing is, the acronym hits really close to home. 
Why does he run? Why does he go up and down Maryland Heights, Loudoun Heights, Bolivar Heights? How did we end up here in this beautiful community? 
We're here because of our son's condition. The hurt has driven us to the heights.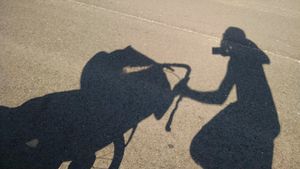 I would never ever ever have agreed to let my son be so afflicted. But what a road it's taken us on. It has led us to a deeper, richer experience of life. We've seen the heart of God in the way people are moved to enrich the life of our little guy, though he can't ever give back. We've made unforgettable friendships. And we've plopped ourselves unwittingly amid a stunning network of hills we can walk among any time. 
As I learned to say last year, life is full of beauty and battle—neither ever completely safe from the other. I look out the window and see the scenery and scars of Harpers Ferry; I see my family's story swirl together with its older story. 
I realized only recently that the anniversary week of our move to Harpers Ferry coincides with another anniversary. One year ago, Battlescapes was released. The fourth piece in that album is dedicated to all the heights surrounding Harpers Ferry. I got to share that piece and the thoughts behind it with some friends last year.
In recognition of these anniversaries, here it is again.