Piano literature is a many-splendored thing. 
Sonatas, nocturnes, variations, etudes, lyric pieces, humoresques, waltzes, songs without words, sonatinas, fantasies, rhapsodies, orchestral reductions, minuets, preludes, fugues —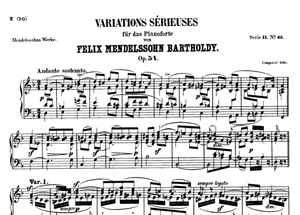 But I had to learn to love it. Growing up, I was inspired by bands I liked and the pleasure of recreating interesting chord progressions. I must have been fifteen when a serious introduction to classical piano repertoire commenced. 
"You should learn a Beethoven sonata," said one professor. He was an unusually accomplished and intelligent pianist but a bit laissez-faire in his pedagogy, so he left it up to me to choose the sonata. I didn't know any besides Pathetique and Moonlight, so I borrowed CDs from Bierce Library. 
Will it surprise you if I said it wasn't love at first sound? Beethoven sonatas. Dense, notey, long. But the more I listened, the more they drew me in--the opposite effect of popular music, which quickly got old. 
Those college years left me with an iceberg-tip sized knowledge of the literature and an open heart to all its textures. And I have to say, I miss it most when I browse Spotify's solo piano playlists. There's a lot of minimal, sparse, slow, melancholy, sometimes simple piano music getting played right now. I suppose it's because folks want non-intrusive background music for their work. And if they haven't had time to get warmed up to the broader piano tradition, the everyday casual listening context is not the way to do it. 
Frankly, I can't stand more than a few minutes of some of the modern solo piano music. Not that it's bad! I just want more texture, more drama, more instrumental story-telling, and perhaps above all - I want it louder and faster! 
"Rebekah sure likes to play loud, doesn't she?" said my grandmother as I was banging on her piano many years ago. (She said it enough times that my dad began to discern a hint being dropped.)
It's true. I like dynamism in all music, including solo piano. Here are four dynamic piano works that I've never stopped loving. 
1) La Campanella, Franz Liszt's prodigious arrangement of what was first part of a violin concerto by Paganini. The title means "the little bell," and you will hear it through and through. It was the first instrumental music that brought tears to my eyes. Performed below by Andre Watts.
2) The first of Grieg's four Norwegian Dances, Opus 35. These dances were based on Norwegian folk melodies and written as parlor music duets. 
3) Brahms's Rhapsody in E-flat Major, Opus 119, No. 4. Jubilation.
4) And finally, Mendelssohn's Variations Serieuses in D Minor, Opus 54. Beautiful and heart-rending, with a vaulting resolution that makes me swoon every time.