This summer a little dream came true. 
A handful of acquaintances got together in someone's house and learned an a cappella song together. We were college girls, working mothers, empty nesters, and due this fall (well, one of us). Some of us could read music; others not so much. Some of us were known to be gifted vocalists; others were not known to be so (and in my case, was certainly not). We got together once a month three times - the first time to figure out our parts and suggest songs to learn; the other times to come together and sing what we practiced. We couldn't all show up every time, but when we did, we were smiling.
To learn our parts, we had a notated arrangement as well as the parts recorded singly for those who didn't read music. I recorded the tracks and shared them on Soundcloud, but for a lot of arrangements you should be able to buy pre-recorded tracks. 
This was a way to be together and bring music home. This was a way to use the voices we all had regardless of gifting. We didn't produce any record-worthy performances, of course. But that's not why we sing. 
We just might do this again.
---
And Some News!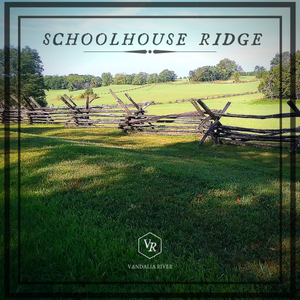 A few weeks ago I sat down during an evening storm and played a piece from the forthcoming Battlescapes set. It's called "Schoolhouse Ridge" and is named for a series of fields nearby that saw action during the Civil War. Schoolhouse Ridge is preserved today as part of Harpers Ferry National Historical Park.
And "Schoolhouse Ridge" has been preserved in studio. It's coming out as a single on Sep. 20! 
If you like it, you can now pre-save the piece on Spotify.