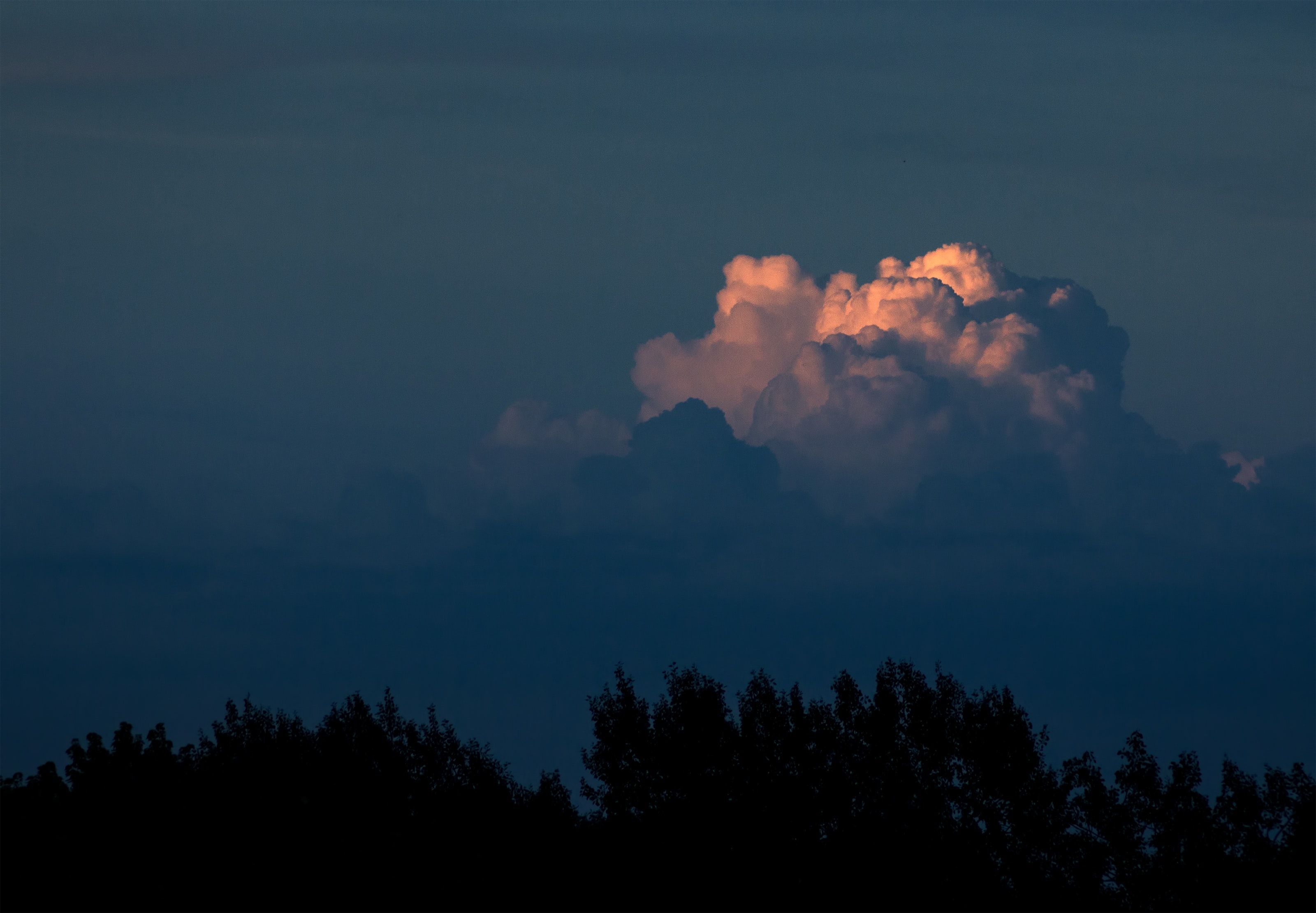 My father surprised me one night by telling me he liked thunder. I didn't like thunder. Thunder made me feel like unseen powers were about to crush my bedroom between their hands. Thunder made me rise and go to my dad and quietly say, "I'm scared." He came to sit with me for a few minutes while it passed. That's when he told me he liked thunder. He liked feeling its awesomeness, its greatness.  
Then he told me something else unexpected. "I find it helps when I'm scared to worship God." 
I took the tip to heart. Later when alone and scared before falling asleep, I turned to my favorite church song at the time ("God Is My Redeemer") and found the strategy worked. 
Years afterward I scared the sleep out of a kid I was babysitting by telling him the plot of The Hobbit. When he called for comfort, I gave him the same advice my dad gave me, and we sang something. It helped. He still remembers that. (Well, at least his sister remembers it, which I guess is not the same thing.) 
I don't mean to suggest this idea as a mere self-help trick, or that worship just means singing. Fast forward thirteen or so years. Now I had a toddler asleep upstairs and a baby napping across the room when I heard a rumble - then felt a rumble - then saw a rumble shake the picture frames and rattle the whole house. It was unmistakably an earthquake, but I had terrible earthquake sense. Two kids on two floors, whom do I grab? What do I do? Is it really over? Where the heck is my phone?  
I crossed the street to my neighbor Candace to hear her confirm, yes, that was an earthquake. I went into her house to see the news for a minute. Then I asked her to pray because I was scared more tremors would happen. She opened her mouth in prayer, but it was not a prayer of asking. It was a prayer of worship. She acknowledged God's authority, God's control, and God's might. By the time she was done I was thinking, "Yeah! That's right! Bring on the earthquake!" 
My fear disappeared like a shadow at noontime as I remembered who God was. Remembering who God was gave me faith, not that he would prevent bad situations, but that he would be sovereign over them and willing to empower me to respond to them. 
The act of worshiping the Lord can often feel like a step in the dark. We might not feel like doing it. We might even think that, to worship properly, we should wait until we do feel like it! But no matter what's happening, God deserves the praise, and we benefit by giving it. Donald Whitney devotes a chapter to the discipline of worship in his Spiritual Disciplines for the Christian Life. Calling anything a discipline might seem to take the life out of it - but - it makes sense that worship should be an intentional practice and not left to moments of spontaneity. 
If you don't know where to start, choose one true song as your go-to, open your mouth, and sing it out loud. (I often turn to songs learned in childhood, because I still remember them, and I'm not distracted by whether they're cool.) There have been a couple of occasions where my daughter and I sang the same song for one to two weeks. Just a couple, but those times went far; she still remembers the words and will join in with me.
We're all processing current events differently. No matter our felt level of fear or anxiety, no matter the actual peril of present times, there is something worth doing besides washing hands and reading news. 
Worship the Lord.
Adapted from an older post
Photo: Neven Krcmarek