The biggest disappointment from my first trip to the studio was that one of my pieces wasn't ready. It was, technically and compositionally, the most difficult piece. I wondered if I would have to hack it to bits before coming back to record. 
I sat on it, practiced it, hand-wrung about it, made some changes, and booked the studio for a September Sunday evening. 
"Wow," said the engineer after I played it twice.
Phew. It was going to work.
It had to work. How could an album commemorating Harpers Ferry be complete without a tribute to "The Heights?" 
Besides lower town, Maryland Heights is probably the most visited part of the park. It gives you this view.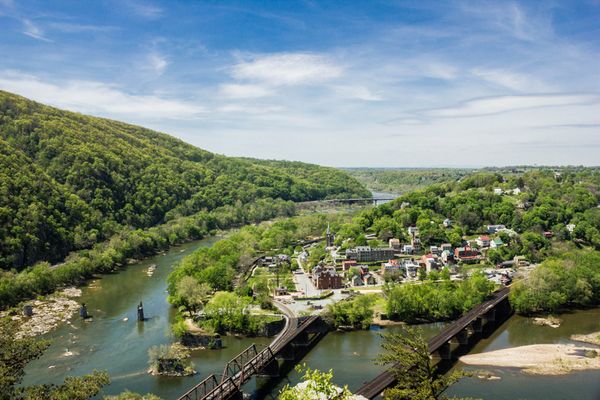 Across from Maryland Heights is Loudoun Heights. And some of my favorite pictures are taken from Bolivar Heights: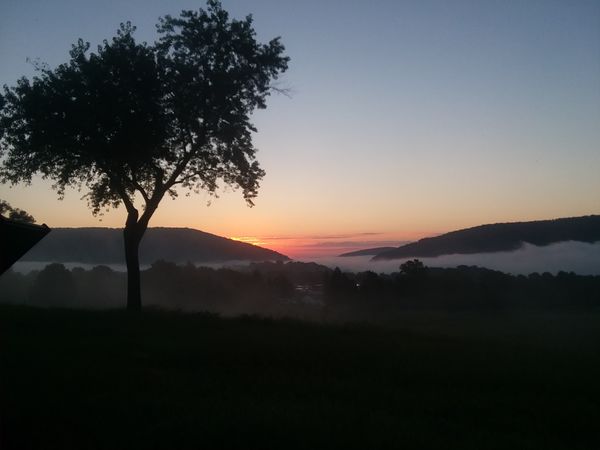 This piece is dedicated to the Harpers Ferry Ultra Running Team. For why that is and more of the backstory, this video is for you. 
That video was filmed at a get-together we had last Sunday evening, which was the twelfth anniversary of the day Jake and I sat down in Harpers Ferry and got engaged. It was very special to share not only the music but also the thoughts and stories behind the music. (If you tried to livestream, I'm so sorry the audio quality failed. It's better in the videos!)
The final piece of the album is named for the confluence of the Shenandoah and Potomac rivers. Though it is instrumental on the record, Chris and Jenna Badeker from the band Wild Harbors were present to sing, for the first time ever in public, a lyrical version of the song. That performance was a highlight of my entire year.
You can now pre-save or pre-order the entire Battlescapes album. If you do, I'd love to thank you by sharing videos of the live performances of all six pieces from Sunday.
Pre-save on Spotify:
or