"The Chinook Is Blowing" is possibly the best produced piano solo from Vandalia River. It's in the lyric piano tradition, wordlessly evoking a scene from nature and literature. With a percussive motive and gentle but soaring arpeggios, it paints the death of winter, the coming of spring, and the moment you know your hope is not in vain.  
UPDATE 4/23/20: Due to an unexpected distribution error, this single will be temporarily removed from digital music platforms. It can still be streamed and downloaded here at the website. 
Now, even if you love the piece, there's not much you can do with one piece by itself, is there? You might enjoy hearing it in the American Foliage playlist on Spotify, which has been updated and refreshed for warmer weather. Plaintive, dancing, and beautiful, this mostly instrumental mix favors the strains of Appalachia while including fresh interpretations from current composers.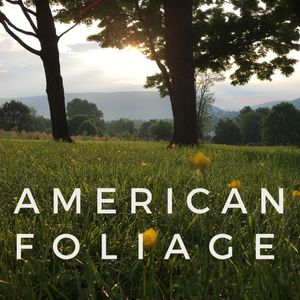 I'd love to hear any tracks you would suggest for this playlist.
One last thing. There is so much music in the world, it can be costly to put new music where people can hear about it. If you listen to the new single and like it enough to tell others about it, please let me know. Folks who share the news today will be entered into a drawing for a Battlescapes CD.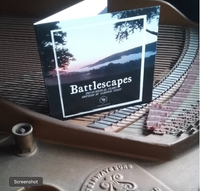 I miss how easy it used to be to give the gift of music with physical CDs. The Battlescapes CD was designed to be a special souvenir of historic Harpers Ferry, and it did not disappoint. 
That's all for now. Thanks so much for following along!